Case Study
Flood-ravaged Schools, COVID and a Bond Referendum?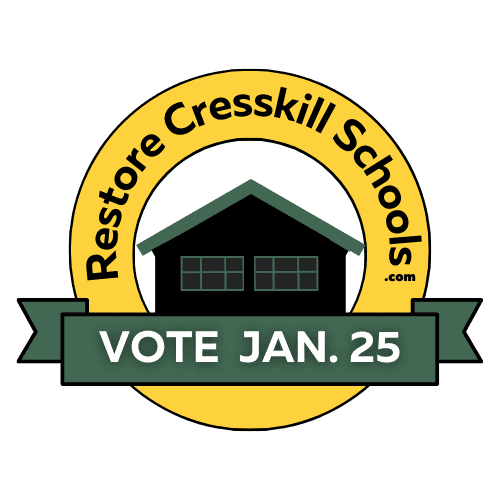 Cresskill District Added LBC Power to Its Team
THE SITUATION
Cresskill was days away from finally welcoming all students back mid-pandemic when floodwaters seeped into its middle/high school. It left the building uninhabitable, students learning virtually, and the town emotionally devastated. The speediest, most logical path to crisis recovery was a bond referendum to renovate until government funding would come through.
THE STRATEGY
For Laura Bishop Communications, this was an "all hands on deck" crisis call. LBC jumped into action to write and design an informative website, prepare leaders for media interviews, and blanket the town with an all-households postcard. We worked at triple our usual bond referendum pace to script, shoot and edit a video that captured the feelings at stake while explaining the proposed resolution. We organized a virtual community forum that brought the public together with experts who explained what needed to happen, how it would work, and what it would cost. Seven weeks flew by as we quickly absorbed information, identified dynamics and produced clear messaging to meet the high demand for communication throughout Cresskill.
THE WIN
​To be truly informed, voters had to understand why up-front funding was a necessary first step toward eventual government reimbursement. The information campaign explained that and answered questions about the potential for future flooding and the availability of critical HVAC equipment. Not only did the successful vote on Jan. 25, 2022, generate funding to get renovations started, it brought out more yes voters than the total number of people who voted in the school district's previous referendum four years prior.
After getting through the first 18 tedious months of COVID, flooding forced half our district's students back to virtual learning. LBC was a true team player in the effort to get the funding necessary to restore our Middle/High School.