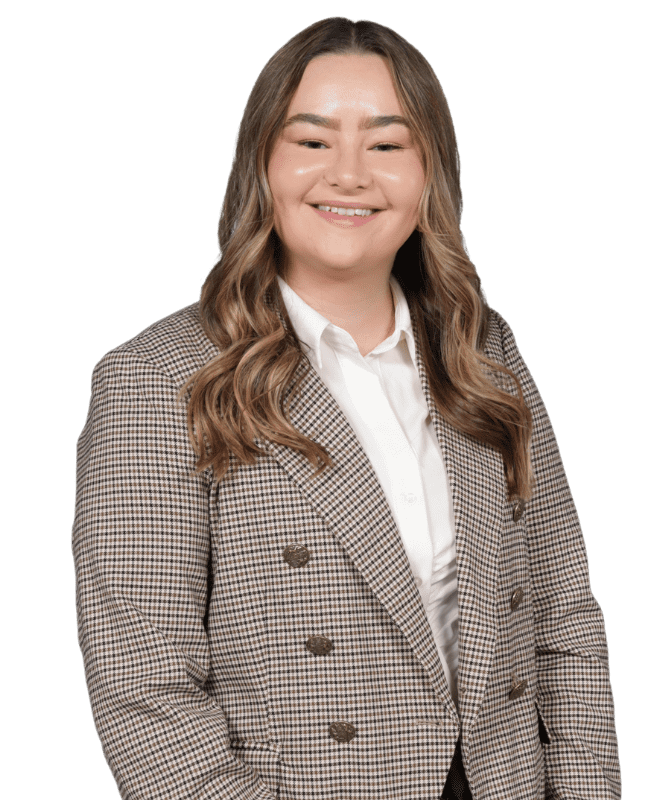 Janel Mallon
Account Associate
Janel became captivated by the art of storytelling as a young teenager. Her English teacher effortlessly strung together words into enchanting prose that left her and her peers on the edge of their seats. From then on, she knew she wanted to create moments like those.
She discovered she could make a career out of writing creatively and connecting with people – another strength of hers. She fell in love with public relations while volunteering with the Student Government Association in college, where she helped plan and execute on-campus events. She was inspired by how events could bring groups together to achieve a common goal.
​Janel tackles each day with an open mind…
Today, Janel enjoys designing interactive events to bolster brand recognition for a client. She understands events are one piece of the puzzle to help a school, company or organization strategically communicate in a way that targets key audiences. She brings those other pieces to the table as well.
While in graduate school at Rowan University, Janel served as the graduate assistant for the Department of Public Relations and Advertising. This role catapulted her into new experiences like mentoring students in the program and acting as the liaison between students and professors. She expertly crafted stories for the department newsletter with clear-cut messages to increase alumni engagement and recruit new students.
On the outside, Janel seems reserved, but those who know her deem her "quiet and mighty." She absorbs information, creates actionable tasks and takes control of any situation with ease. Janel prides herself on her organization skills, which allow her to effectively multitask on different projects. She fuses her attentive listening and critical thinking skills to satisfy client needs.
Janel tackles each day with an open mind – and plenty of iced coffee. In the ever-changing field of communications, Janel understands flexibility is a necessary character trait. She takes every opportunity to continue to learn new skills. That's why her storytelling capabilities transfer across a variety of media from newsletters to blogs and social media…and whatever platform trends next!
Janel values working with a team to solve client problems and think creatively. She can seamlessly transition from working independently on projects to pitching ideas with her colleagues. Her motivation and can-do attitude are something both her clients and colleagues appreciate.
Affiliations & Education
Janel is an alumna of the Edelman College of Creative Arts at Rowan University, where she earned a bachelor's degree in public relations. In 2022, she also earned a master's degree in strategic communication from Rowan University.
Outside of Office
To relax, Janel spends her time experimenting in the kitchen baking luscious confections. Her giant chocolate chip cookies are famous among her family and friends!