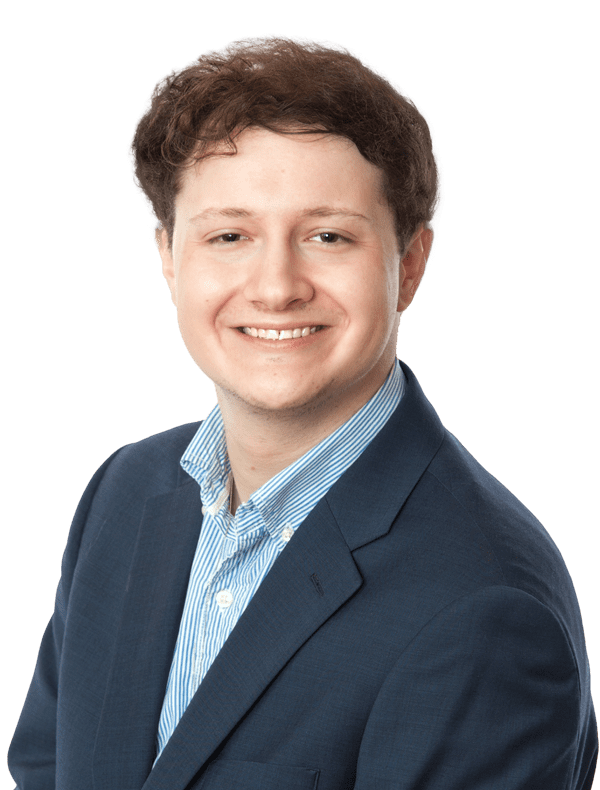 Liam Dorsey
Account Associate
​Liam is a natural storyteller; someone who loves to craft engaging content for others to enjoy. His childhood fascination with fantasy developed into a love of reading and writing. Pair that with his love of the silver screen, and it was all over … He was hooked on storytelling for life.
Liam strengthened his communication skills throughout college, expanding his storytelling media to include blogs, press releases, and everything in between. He even took up photography and learned how to blend his writing and photographs into one cohesive message. His appreciation of the writing process grew even more as he worked as a tutor in Goucher College's Writing Center. Editing for excellence, drafting for a strong voice, collaborating with eager minds: These are all critical components to compelling work.
​Liam transitioned from a strong student to a stronger professional…
Through advanced courses and as a teaching assistant, Liam transitioned from a strong student to a stronger professional in the workforce. He climbed the ropes in his college's communications department by managing social media to reach the student populace with purpose. He even took a turn in public television, where he eagerly practiced the art of writing for a much larger audience.
At LBC, Liam brings not only his passions and skills, but also the unique creativity his mind has to share. His cinematic flair helps clients grab the attention of their audiences. He never forgets that people and relationships are at the heart of every story, and that always comes through in his work. His background in creative writing makes him particularly effective at identifying unique story angles for media pitches!
Liam's time in the television industry influences his dynamic writing style, while his experience as a writing tutor fosters a collaborative and goal-oriented approach to his day-to-day. A detail-oriented perfectionist who never shies away from asking the important questions? Yeah, that's Liam!
Affiliations & Education
Liam has a bachelor's degree in Communications and Media Studies from Goucher College, where he also pursued Screenplay and Photography. He worked in the college's Writing Center as a tutor and later as a coordinator in addition to interning with the school's communication's department. Upon graduation, he contributed to internal communications, public relations, and social media for Maryland Public Television.
Outside of Office
In Liam's spare time, it might be surprising (or not) to know that he still writes! For fun! Outside of work, his focus is more on creative writing with a penchant for role-playing games and screenplays. He also really enjoys a movie marathon surrounded by popcorn, candy, and great friends.