Case Study
Cresskill Employs Proactive Post-Vote Updates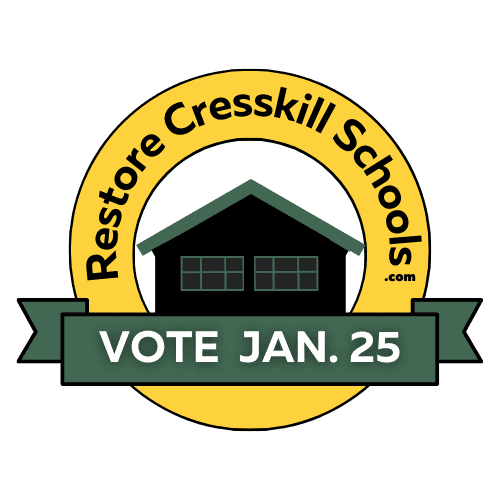 Creative Visual Content Builds Community Connection
THE SITUATION
Emotions ran high in Cresskill even after a wildly successful bond referendum promised funding to restore the middle/high school building made uninhabitable by floodwaters. The community was highly engaged in the process of getting students into temporary classrooms and plotting the fastest path toward renovation. From a communications standpoint, the next important step was to keep this already very vocal community informed of progress toward those common goals.
THE STRATEGY
LBC tapped into the skills of its video and visual content creators to satisfy the community's hunger for information during the construction process. We guided the production of short, digestible, and visually appealing walk-through videos dubbed "Community Updates" and we promoted bi-weekly Zoom updates with Superintendent Michael Burke. By proactively addressing the concerns on everyone's minds, LBC worked with the Cresskill team to keep residents positively engaged with the progress of the construction. The recovering economy forced communities all over the country to battle staffing shortages, backordered inventory and other obstacles to timely construction, so it was crucial to give community members a reliable platform to ask questions and opportunities to see visual updates first-hand.
THE WIN
Community members were very vocal throughout the entire voting process, so it's no surprise that they appreciated a regular chance to stay informed. Months post-vote, dozens of community members continued to log in to the Superintendent's bi-weekly updates, as well as access the dedicated website for all other short-style video updates. Cresskill's progress was transparent as possible. Views on YouTube videos had upwards of 200 views for each bi-weekly update, and that engagement statistic does not include the average of 50+ community members who logged in to watch live.
I am continuously impressed by LBC and the number of resources they provide to Cresskill from video production and tech assistance to written communications and guidance on community interaction. They've been instrumental in the success of this campaign from the start to where we are now.
Make your next move.
Give us a call or drop us a line.
LBC will customize a strategy to meet your needs.