Case Study
Reimagined E-newsletter Sends Engagement Rate Soaring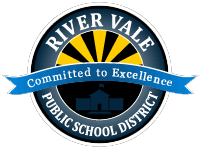 Essential Content and Attractive Design for the Win!
THE SITUATION
LBC began working with River Vale Public Schools at the height of the pandemic, navigating communication for a bond referendum campaign as the district focused on health and safety protocols.
The 2021-22 school year began a new chapter in our work with the K-8 district on general communications and messaging to follow a successful referendum. River Vale Public Schools' current monthly e-newsletter had a dated look and limited community engagement.
THE STRATEGY
With a new superintendent at the helm and a desire to continue regular communication, LBC recommended an e-newsletter refresh. LBC worked with the district to design an inviting e-newsletter that showcased essential content. By integrating the external design platform Canva with a newsletter template, LBC was able to personalize the feel of the branded design.
We worked with the district to establish standing monthly features, such as the superintendent's message, "Inside our Schools" lesson and activity updates, and referendum project news supported intuitive navigation and engagement.
The newsletter design included flexibility to add features as needed. One example was a "COVID Hub" section that was added as pandemic developments warranted.
THE WIN
LBC's involvement helped the district create a product that the community eagerly anticipates each month. The combination of the new look and interesting features yielded sharp increases in reader engagement, with open rates of up to 20 percent higher than before the redesign. The open rate for the first redesigned newsletter in September 2021 was 59.9 percent, compared with 39.6 percent in September 2019. A revamped January 2022 newsletter recorded a 78.2 percent open rate in January 2022, up from 67 percent in January 2020.