Case Study
End-of-year Mailer Builds District Pride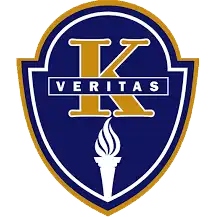 Kenilworth Public Schools Invests in Communication with Community
THE SITUATION
Kenilworth Public Schools logged a pivotal 2022-23 school year after passing a bond referendum and celebrating the 100th anniversary of the elementary school. The community relationships formed during the referendum process reinforced the value of continuing to reach beyond school families to share news.
THE STRATEGY
To maintain the connections formed during the referendum process as well as the momentum and energy following the vote, Kenilworth enlisted the help of LBC. Rather than assume everyone knew of the district's achievements, we sought to commemorate the school year with a special mailer to reach the entire community, not just those with a direct connection to the school district. The print format made sense in a small town where residents still appreciate the local monthly newspaper that arrives in the mail.
LBC developed content to both inform the community of construction plans and further build pride in the schools. LBC shared innovative programs and athletic achievements and offered reassurance that the district is providing added support for parents and students amid a post-pandemic focus on mental health. The mailer previewed upcoming highlights too, such as expanded Advanced Placement electives and curriculum info nights for parents.
The four-page mailer included plenty of photos and graphics against a background of district colors to enhance the text updates.
THE WIN
The mailer was accessible enough to read quickly, but unique enough to be a keepsake. Conversations in the community revealed that the communication was well-received. Kenilworth carried the positive energy all the way into the new school year!